RCAT launches scholarship in memory of Dr Barry Smith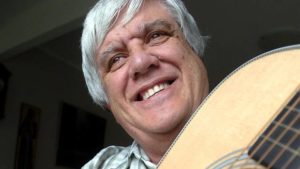 We are pleased to officially announce the Dr Barry Smith Memorial Instrumental Scholarship.
The scholarship was invested in late 2019 following the death in February 2019 of our long time Chair, Trustee and friend, Dr Barry Smith.
Barry, in addition to his many academic and social achievements, was an incredibly talented classical and jazz guitarist. The Trustees feel that Barry would have wholeheartedly supported the concept of a music scholarship in his memory.
At a time when music has become even more integral to life balance, it is important for us to provide support and encouragement to young people achieving musical excellence in the Rotorua Community.
The first award of this annual $2,000 scholarship will be made in December 2020. Applications are open now and (for this year) will close on 31 October 2020 for consideration at the November meeting of the Trustees.
Scholarship Information and criteria
Top